Welcome to Tales of Mommyhood! My name is Ashley, and I am the owner of this blog. I am a 30 something woman, wife (to Jason) and mother of 2 boys (Julien, 4.5 and Kyle, 20 mths). Oh, and yes - I am Canadian - and proud to be!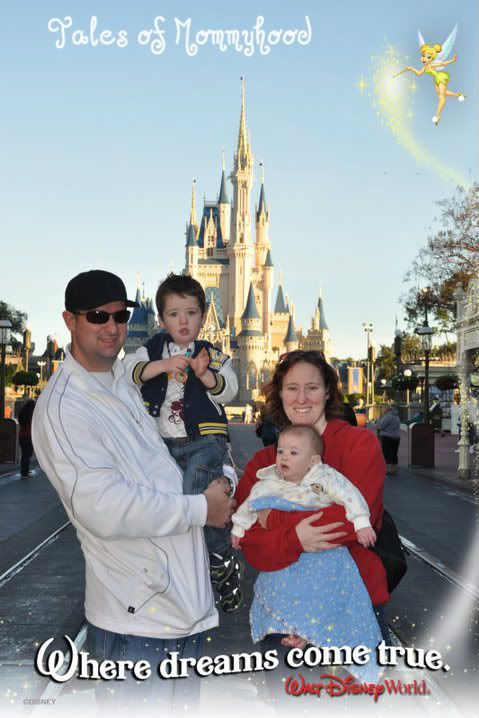 Family photo from our Disney Vacation!
I love to read, love to cook and love to bake (really love Cake Decorating). I am a stay-at-home mom and while I don't love EVERY minute of this gig, I wouldn't change it for anything either! I recently stepped out of my comfort zone and became a Norwex Independent Consultant. For more information on how you can clean your home with water only, check out my
website
Have a look around, enter a giveaway and leave me a comment telling me what you think! I love to hear from my readers!